I am Sarah Slater and I have had over 30 years experience as a nanny.
I've also studied community art, social care, run an adventure playground, developed community cycling projects in London, hosted lantern making workshops and community processions as well as running the odd drama and circus workshop!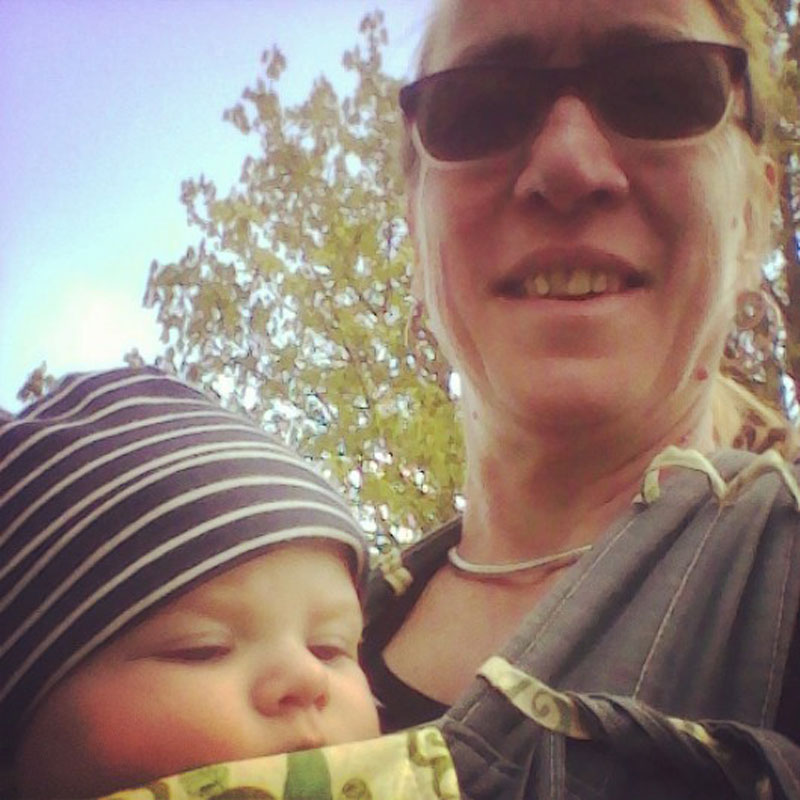 I have a natural affinity with children and I am able to enjoy and empower them though play, story telling and everyday activities such as 'helping', cooking, tidying-up, sharing and enjoying general day to day life.
I am firm but fair without being harsh or strict and I seek a balance with the outcome of a respectful agreement being made with all parties.
Children in my care feel confident and cared for while never losing a strong sense of fun. A good time is guaranteed for all! Children and parents have so many commitments it's enough to make your head spin – oh I see it is already!!
I can 'fly' into all kinds of domestic drama and can manage to create a "happy boat" from complicated situations. I am happy to take on short term contacts, cover for weddings, holidays, festivals and emergencies, and can create an oasis of calm out of often chaotic situations.
Children's happiness, well being and safety are priorities and I am sensitive to young peoples specific needs. I find the positive in sometimes 'tricky' situations and as you can see in the testimonials.
My strong relationships with children and their parents has endured over many years. My communications skills are clear both with children and parents. I am consistent, skilful, punctual and very reliable.
"Sarah was deeply respectful of family ways and sensitively knew when to intervene or leave us together, which is particularly challenging when on tour with a big company.

The children still remember her with great affection and that is a testimony to her influence and care.

I have no hesitation in recommending Sarah Slater to you as an expert nanny and carer."
"Sarah is great with the children, very calm, very creative and lots of fun. It was very reassuring to know that when the children were in such good hands when we were at work, they would be doing large scale art, playing outdoors, or off on a trip to a museum or park.

Last year Sarah was the only person we felt happy to leave the children with for 4 days whilst both my husband and I had to work in different parts of the country."